Of all the resources available to entrepreneurs in Tampa Bay, Soliman credits the amount of quality talent available as paramount to College Hunks' continued growth. The company's headquarters has rocketed to more than 150 employees, attracting young professionals from Tampa Bay and other areas.
"Relocating our business to Tampa Bay has been the fuel for our growth," says Soliman. "I like to call Tampa Bay the '6th man' on our team—there is no way we would be able to do $75 million in revenue with more than 100 franchises nationwide if it weren't for this great city."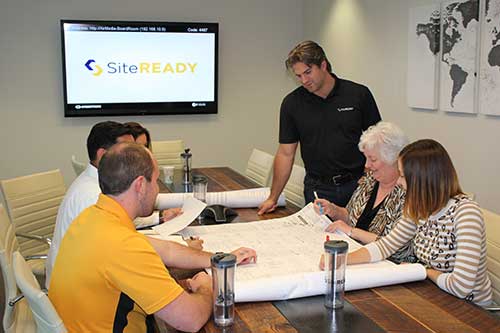 Tampa Bay has served as a business partner for many entrepreneurs and relocated companies. Take Tim Moore, CEO of Diamond View, for instance. His video production company is thriving, having grown from a two-man show to 20-plus employees over the last five years thanks to, as Moore puts it, "the countless opportunities the area has presented through new client acquisitions, continued low cost of living and the growing local talent pool in our industry."
Some of those client acquisitions have been corporations that have moved to Tampa Bay, creating a robust pipeline of new prospects and partners for local businesses.

"When companies like Johnson & Johnson and Bristol-Myers Squibb establish major operations in this area, that really helps our company to engage with those businesses and provide services to them," says Dylan McCrory, Senior Vice President of SiteREADY, a professional services firm focused on integrating technology into the workplace. "We're able to hire more people and compensate them well because of the caliber of the projects we're getting here."
Moore has also seen the benefits of larger companies and industries moving in. "The biggest advantage that Tampa Bay offers our business is the ease of access to key influencers in our community. From Fortune 500 company executives to billionaire investors, Tampa Bay has a mix of great influencers who live and work in the region, and are easy to connect with."